ASHHRA20 CONFERENCE PRESENTATION:
From Competition to Collaboration: Building Cross-Sector Partnerships to Drive Value and Transform Health

Tuesday, August 25th, 2020
11:00-11:50 am EST
Problems facing health care are too complex for any one sector to solve independently. As such, health care organizations across the ecosystem are realizing the impact of cross-sector partnerships and starting to develop those collaborations. These efforts are focused on building the organizational alignment and capabilities to work across organizations. However, building these solutions creates unique leadership challenges, as different health care sectors also hold varying interests and perspectives. Leaders will need to master these challenges to effectively sustain these cross-sector efforts as health care moves toward improved population health. This session addresses the importance of cross-sector collaboration in health care across the payer, provider, and pharmaceutical industries. The panel of health leaders will discuss how they have moved through challenges to create collaborative solutions by partnering with leaders from outside of their sector. Explore how the different sectors have the potential to deliver higher quality value by working as an "ecosystem."

About the Presenters -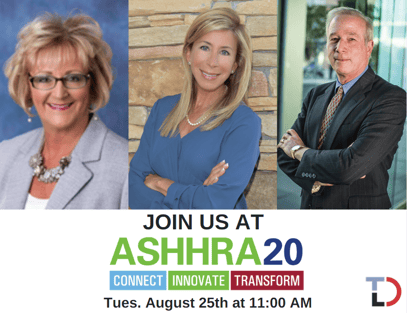 With a background combining her executive experiences in the health industry, two decades of coaching and consulting, and innovative research on executive and physician leadership effectiveness, Tracy Duberman, PhD, founded The Leadership Development (TLD) Group, Inc., and serves as its CEO. TLD Group works with leaders to align talent in order to execute strategy and improve performance through educational workshops, tailored on-site leadership development programs, and personalized, individual coaching for physician and health industry leaders.
Bob Sachs works with organizations to enhance and integrate critical leadership talent strategies and systems, on learning strategy and governance and he provides coaching to executives. He was Vice President of National Learning and Development at Kaiser Permanente until December 2015. His responsibilities at KP included succession management, leadership development and supporting the overall learning agenda of the organization. At Kaiser Permanente (KP) Bob designed and consulted with executives on executive development, leadership development, high potential identification and development and he developed and supported the succession management processes for the organization. He also led the team that provided learning services, including the enterprise learning management system, and designed learning solutions for KP's enterprise National Functions.
Lorie Shoemaker joined CHI St. Luke's Health as the Senior Vice President and Chief Nursing Officer for the Texas Division in September, 2015. Dr. Shoemaker's responsibilities include oversight for the quality of nursing care and nursing practice across the acute and post-acute care continuum. Prior to joining CHI St. Luke's Health, Dr. Shoemaker served in a variety of leadership roles over a 29 year career at Palomar Health in San Diego, California, including the System Chief Nurse Executive from 2004 -2014. In this role, Dr. Shoemaker provided oversight for nursing care across the system that included three acute care hospitals, two skilled nursing facilities, as well as ambulatory and home health agencies.